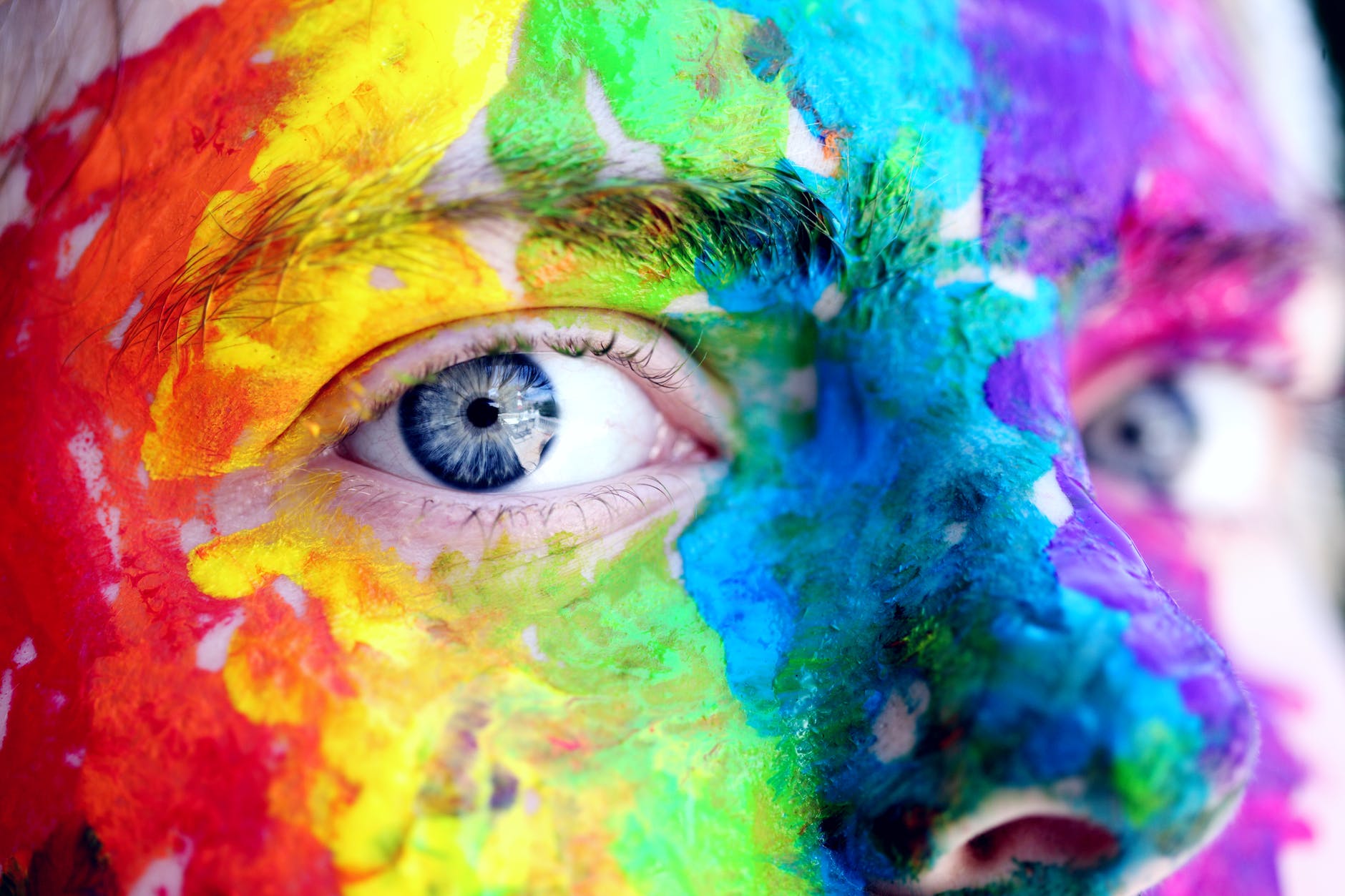 Eckhart Tolle said it very clearly that awareness is the greatest agent for change. If we are unaware of what is happening in our lives or how we are responding to world events we can't change anything. Sometimes we can misinterpret awareness as prejudice or bias. We can even misinterpret awareness as being awake or knowing more than others (as I posted about last week in Why Awake People Don't Think They Are Better).
One thing I am becoming aware of in my own life is my attempts to push myself out into the world in the past. If I have done something new or I'm keen for feedback I follow the scripture of how to be seen instead of allowing myself to be revealed.
I did an I-CHING reading this week, mainly because I have started a new business, an Etsy Shop called Kelly's Playground Art. It's a place where I get to allow my creativity to blossom and it was a really scary thing for me to set up. As many of you know I have taken a lot of risks in my life and started a lot of new things and the ego-mind can often label them as failures if they did not continue on or follow through, when in fact they are simply stepping stones on my own personal journey.
Part of the reading was so powerful. It said:
"Success comes when you pull your nature forward without pushing yourself into the world…

…Don't push yourself into the world. Pull from the core of your inspired center and permeate your beingness into the world.

There is a need for a gentle, adaptable and penetrating approach just as a tree spreads its arms displaying its rich foliage, as if to say: "this is who I am." By honoring who you are, life celebrates your arrival, much like a wedding or celebration." ~ Cafe au Soul
And after launching yesterday, I awoke filled with doubts this morning and fear, wondering if this will just be like my other ideas, wondering how to get people to want to buy my products and how do I put myself out into the world.
I notice how others seem to effortlessly put their passions out there, follow the marketing scripts and they work, but I also know from experience that jumping through hoops to get sales is not my cup of tea so I need a new way. I need to learn to pull my nature forward instead of pushing. I need to permeate my beingness into the world.
I like the idea of being a tree who spreads my arms, displaying my rich foliage. This feels more organic and less salesy, less pushing. So I feel I need to envision myself as a tree, because I've always resonated with nature and feel nature shares so much wisdom.
Flow Not Force
Becoming aware of what is happening within us is so important. Also becoming aware of how we respond to others too. Much like a new business, are we pushing our way into another's life or simply being and allowing our presence to flow naturally there, without force?
Many of us are going through what can be labelled as a paradigm shift right now. In fact I think the whole world is going through a paradigm shift, but on a personal level it pays to understand what we are going through, to become aware of what we don't know and to be okay with this.
A paradigm shift is when we are going through a radical growth process. It is when we are shifting away from old belief systems, old attitudes and we start to question our old expectations of ourselves and the world. It's an extraordinary time but it can also feel a bit challenging as we are like a kite bobbing about in the wind, not yet tethered to a new path.
It is also a time when we can make great leaps forward, a time when we can have breakthroughs, on those areas when we just felt trapped, stuck or held back by something, by someone or by our own personal stories. In Buddhist teachings they call this paradigm shift the beginner's mind, in that when we assume nothing, we can be open to everything.
The hardest part of the paradigm shift is if you have been in this life for some time and have many old beliefs systems, many old expectations based on previous experience. To let this go and drop into the not-knowing way of being can be done, but it may take some time.
If we can become aware and drop expectations of how life should be, so many more opportunities and directions can present themselves to us. We receive help from unexpected areas, things we found impossible may just start to happen for us.
I Don't Know Who I Am
If you are wondering if you are in a paradigm shift right now, one clear way to find out is to ask yourself if you feel that you just don't really know yourself, if your life certainties no longer feel certain and if life is feeling a bit like you're on shaky ground. Shedding old limits, fears and your own misconceptions can be a big part of the shift.
When you step beyond what you once knew, it's like being a traveller in a new city, when you feel a bit awkward at first. I remember when I first arrived in Australia for my one year solo backpacking trip, I arrived in Sydney and I felt nervous and unsure of myself, nothing familiar was there and I got lost and got a tad stressed in the beginning, but I soon got used to enjoying the feeling of not knowing where I was going or when I was going or how I was going, such is the experience of a true traveller.

I had to trust the unexpected and the unknown and the more I did this, the more people and opportunities came my way. I remember walking to a crystal factory on the East Coast of Australia one day. I really enjoyed the walk, and the crystals, but once I came out of the factory the heat was nearing 40 degrees C. It was too hot to walk all the way back into town and I had very little water left. I put out a request, to what I call the Universe (you may call God) and a van pulled up alongside me. I wasn't trying to hitch a ride, I was just walking. A man was driving and ordinarily I would have thought, 'No way, as a woman I am not getting in that vehicle' but something in me said it was the right thing to do and then I saw a sticker on his window that said 'Angels fly alongside us' and so I got in and the kind gentlemen dropped me in town, no problems whatsoever.
During a paradigm shift you may also find you are questioning the messages put out by mainstream media or even about the conversations people in your sphere of life are having and instead choosing a more loving way to think instead of falling into that fear. You are choosing to trust and embrace a more loving way to live.
By becoming aware of what is going on, inside and outside we can more readily embrace any leaps or paradigm shifts we are on right now, to be gentle in our approach and to not need to push ourselves out into the world.
How is your shift going right now?
Love what you read? Support Kelly via Paypal or buy her a coffee
Latest Posts