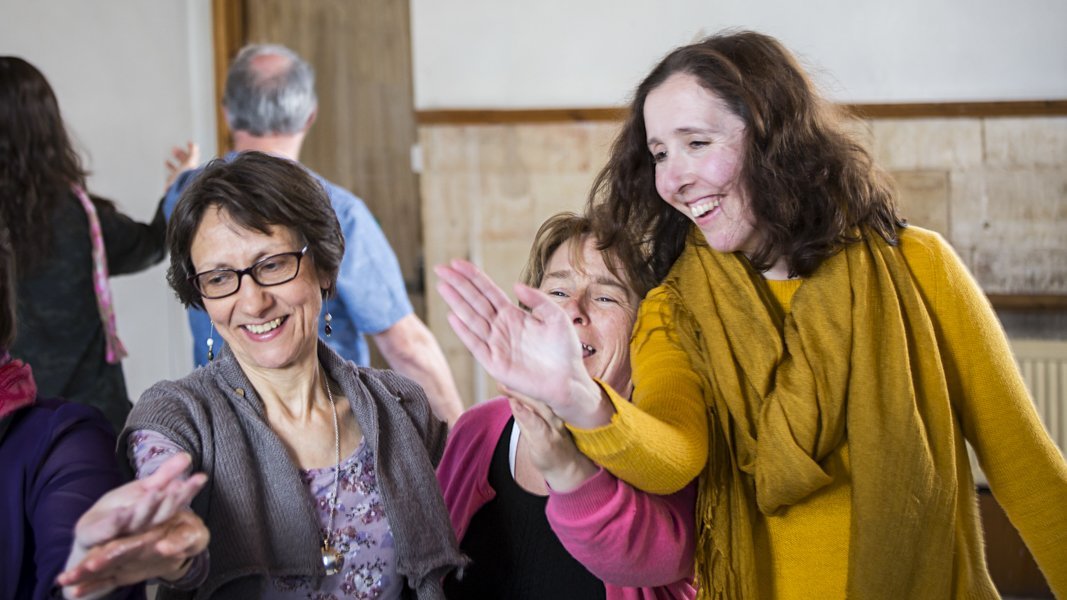 Launched in 2007 as a blog for people suffering from anxiety, depression and who feel 'not good enough'. This site is a place to learn to be seen; to be heard and to release the fear of failure and success. Where your humanity meets your soul and self-compassion grows.
Here at 'Kelly Martin Speaks' you will find a collection of deeply thought-provoking articles and questions because life can be tough, anxiety sucks and feeling depressed and stuck in life is painful.
My deepest mission is that you leave my blog feeling more at home in your skin and that you see a way through any difficulties you may be experiencing.
A little about me:
I'm the author of a series of books based on the topic of shining. After what felt like a decade of darkness I asked questions on how to feel better about life, I was seriously depressed and suffering painful anxiety and received answers. 'When Everyone Shines But You' was the first book in my 'Shine Series' and has been deeply supportive to those who feel left behind by life.
I'm a British forty-something woman living in Gloucester in the United Kingdom with my best friend and wise guru Michael who I call my own private Yoda (he is 82 years old and a teacher of the I CHING). And I love to garden, take care of my wild fur babies (squirrels and birds) and like nothing better than a large latte while reading a good book people-watching.
Living An Unconventional Life
My life has not been the way society dictates a 'normal' life should be, whatever 'normal' means (smile). No ordered career route, no husband and house with children, no car (Yet! watch this space) and my best friend is what is impolitely called an 'Old Aged Pensioner' in the UK. I rent a house, I work from home and money and abundance is a journey I am still on as I too release the fear of success.
'Kelly Martin Speaks' was set up to give me a voice when I was too scared to speak. As a once shy young woman I would hide my mouth when in groups of people afraid to express who I was. So  writing was my voice, until recently.
Unlike many speakers or teachers, I am learning to speak spontaneously after what feels like a decade of an incredible phobia of public speaking, no script is written, often no idea is formed until the words flow. On my You Tube Channel HERE I talk about self-esteem, people-pleasing, one-sided friendships and much more, I want those watching feel that being human, with all our perceived flaws is something sacred, is something to be accepted.
You could say life has not matched what I envisioned for myself in my twenties, but I would probably say I am more satisfied, more liberated and peaceful than I ever was when I was striving for 'normal'.
Why Read Kelly Martin Speaks?
Here at Kelly Martin Speaks you won't receive any stock popular answers to life's challenges, instead you will find raw, vulnerable sharing and real tools and solutions that work from someone who has been there, bought the t-shirt and occasionally still wears the t-shirt.
Being human is important to me and discovering the sacred in our shared humanity.
As a seasoned blogger and writer I guest blog on popular sites like TinyBuddha.Com, Steven Aitchison's Site and many more.
A few more facts about me:
I talk to bees, flies and spiders – basically all of nature's creatures (exceptions: cockroaches, sharks and scorpions – I am working on these!).
I have had 40+ years of experiencing painful anxiety and periods of depression. I am now learning to experience these differently through mindfulness.
My father died when I was 26 which hit me hard and I had a 10 year grieving process where I hid in a shell and did not come out until I was healed.
I dream vividly, often receiving intuitive guidance through my dreams.
In 2019 I have launched the mental health and music radio station Peace Within Radio, fundraised on Crowdfunder in 2018. I had to close the station due to a lack of resources, but we have incredible positive feedback and it supported those who needed it.
I have a door fetish. I love to photograph beautiful doors.
Stop Seeking
After what has felt like a decade of suffering I am finally beginning to stop seeking. It's a bit like a dog chasing its tail, after 14 years of seeking answers from outside sources I now go within. After a long period of embracing the whole 'law of attraction' and 'create your reality' bandwagon, I got off that ride and stepped into the great unknown. I realised that all my desires caused suffering, when unfulfilled, and those that were fulfilled didn't give me a lasting sense of peace. I realised there must be another way and so mindfulness, ho'oponopono and questioning old beliefs became my path.
As someone who is recovering from painful anxiety I like to offer an outlet for people who suffer from it here, sharing resources and help along the way.
If you are new to Kelly Martin Speaks you can check out my favourite posts so far HERE.
And if you want to receive regular updates, inspiration and support sign up to my newsletter HERE
And if you are a member of social networks you can catch me on Twitter, Facebook, You Tube, Pinterest and Google+.
Let's Chat Soon,
Kelly Martin