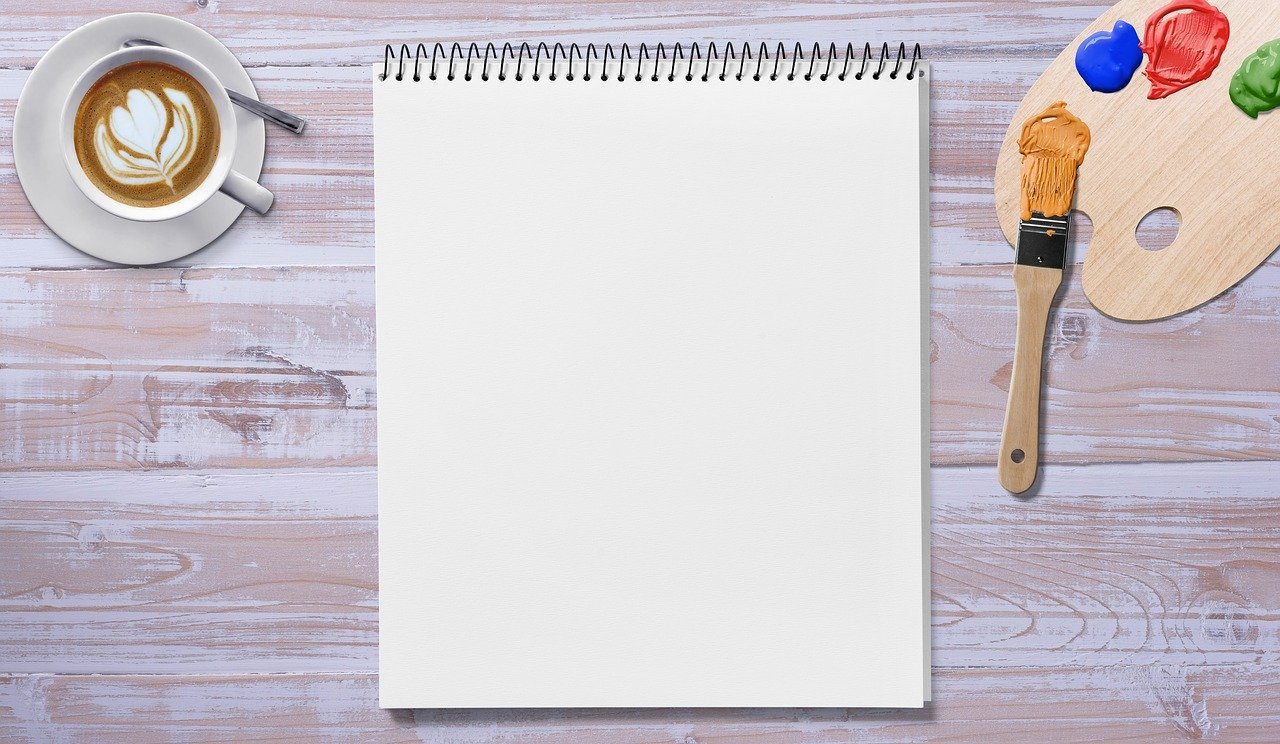 For the longest time, in certain areas in my life, I have allowed my creativity to be destroyed by fear. What I mean by destroyed is that I have some past conditioning that is a bit tough-going to move through and because of this I have allowed my inner comparison junkie to have full reign over my creativity.
Those areas where I wasn't criticised or shamed in childhood stood the test of time and are strong (writing is one of them). Speaking used to be tough because of shame and embarrassment from childhood, but that is passing through now as I do videos or my podcast, but art, creativity I used to love has been quite stifled for years as I have said in 'Did Your Passion Get Lost In Childhood?'
At the moment I am creating some new business ideas, inspiration, some more basic ideas, because to be honest I need to pay my bills and it's been hard going for a long time in that area. So, I am learning to move forward. Sometimes it feels like I am moving through treacle, but I move forward all the same.
I think sometimes we don't create or follow inspiration because we look at other more established creators and compare their lifetime and major movie reels with our baby steps and, instead of creating, we stop taking the steps. I can honestly say that sometimes it makes me cry when I feel like creating but something in me is so scared. I also find that sometimes or even often the fear stops the creativity completely.
A bit like staring at a blank page as a writer and the words not coming, which I don't get very often because the fear is less with writing, but with art, the fear is still pretty big, so I am slowly moving through it and allowing myself to make mistakes, to know that what I will do as a beginner will not be perfect initially and that sometimes what I view as imperfect or bad is somebody else's treasure.
I remember going to art galleries sometimes and thinking WOW at a piece of abstract art and hearing the person next to me say 'Ugh, that is awful!' So art is definitely in the eye of the beholder and we see what we are able to see through our own filters in any creative endeavour.
So, what creative outlet do you have that wants to be expressed right now, and is fear stopping you moving forward with it?
Creativity and Perfectionism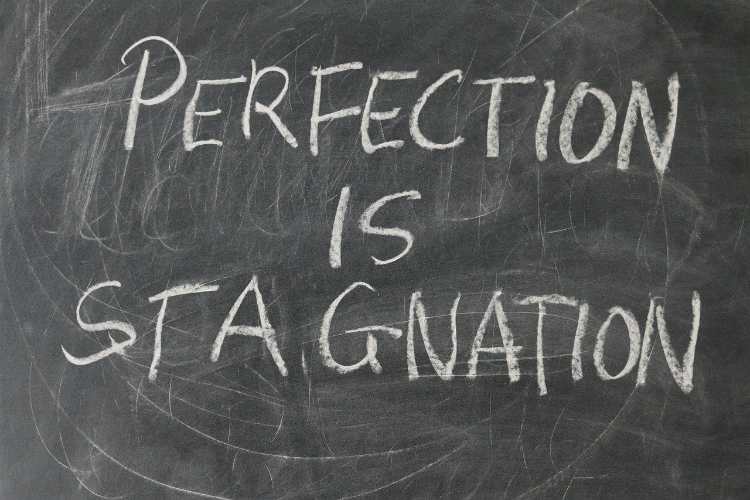 For a long time, I followed the writer Julia Cameron. She's a brilliant guide for anyone who is scared to follow their creativity because of fear. She speaks about art and creativity and gives us a route through the fear.
"Perfectionism doesn't believe in practice shots. It doesn't believe in improvement. Perfectionism has never heard that anything worth doing is worth doing badly–and that if we allow ourselves to do something badly we might in time become quite good at it. Perfectionism measures our beginner's work against the finished work of masters. Perfectionism thrives on comparison and competition. It doesn't know how to say, "Good try," or "Job well done." The critic does not believe in creative glee–or any glee at all, for that matter. No, perfectionism is a serious matter."
― From Finding Water: The Art of Perseverance
And this is the problem, when fear arises, we are often in the perfectionist mind. We think if we cannot do it perfectly first time, we shouldn't do it at all.
It is so easy to do this with many things. Like when I ran the mental health radio station Peace Within Radio, I tried to do it perfectly in the beginning and then I realise I couldn't, I was new at it, I had to give myself a break and just do my best and some days my best would be wonderful, other days my best would just be mediocre and all of that is okay because those that listened in, loved it regardless.
I think sometimes the inner child, the playful part of who we are, has been locked down for so long due to our inner critical parents stopping them playing. So, if we write a song that is silly and does not sound well composed or we draw an image that seems babyish, we stop because it's not perfect and grown up or fitting into the box of conventional creativity.
The thing is, learning to sing, draw, write outside the box is so important, but it's also not that easy.
Let Go of The Destination
Another loving reminder from Julia Cameron
When we say we are afraid to begin a project, we are actually saying something else: "I am afraid of how I will feel as I continue." We do not want to start because we do not know that we can continue. It is not the start; it is the finish that troubles us. Wanting to know where we are going is often how we fail to go anywhere at all. Rather than surrender to the mystery of the creative journey, we want to know each sight we will see, each obstacle we will confront. Each "something" that we will encounter if we dare to begin.
So what can we do when we are so afraid to begin?
We begin anyway.
We begin and create because we need to.
We draw those crappy looking sketches.
We write those poems and stories that sound like a load of rubbish to the ego-mind.
We just do it.
I look back at many half-written books on my computer a few years later and I am often in awe at how well they are written, whereas at the time of writing them I thought they were shit. So sometimes a bit of time and perspective helps also.
And not looking towards the destination or finished product. Which is probably the thing I struggle the most with too.
While I prepare to put some creativity out into the world soon, I feel very resistant and scared and a part of me doesn't want to, but I also feel that by starting I am encouraging my creative self to keep going. That what we put out draws more creativity out from within us because it is being given love, care and attention.
We can still look to others but limit how much time we do this. I am noticing in myself that if I spend too much time researching or looking to others' work, I find the self-doubt grows too loud and it stops me in my tracks. I instead limit this time to simply learn what I need to and move on to my own creativity, because that is more important.
People will either love what we do, hate what we do or be indifferent to what we do.
So be you, regardless.
Support my blog, donate via Paypal or Buy me a coffee below
Latest Posts