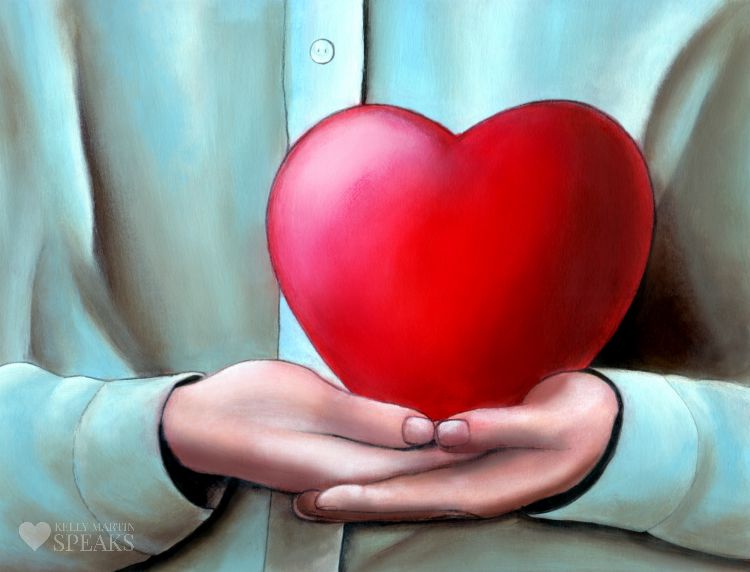 Listen above or tune in on Apple Podcasts or Podbean
EPISODE 85 – PODCAST TRANSCRIPT
Hi there, welcome back to Kelly Martin Speaks. I'm your host Kelly Martin and this is episode 85.
This week I am going to talk about dropping the need to punish ourselves for failing or making mistakes in life.
OSHO SAYS
"…when we punish ourselves for our failures by feeling guilty, we can get locked into a cycle of despair and hopelessness that robs us of all clarity about ourselves and the situations we encounter. You are absolutely okay as you are, and it is absolutely natural to go astray from time to time…"
How many of you listening can relate to this?
I know I can.
As some of you may know I have written books on this topic, but like many I am still going through my own journey about failure and what success really means.
I think it can be easy, especially if we have had a toxic childhood or early life trauma, to punish ourselves when we perceive that things have gone wrong. We may also fall into the trap of addictions such as alcohol or substance abuse and in our recovery process feel guilt when we fall off the wagon or go astray as Osho said.
I think I have punished myself a lot for failing. Even when others would point out that those things I think are failures are not failures at all, my early life programming is still unravelling and because of this I do struggle with being kind to myself when I make mistakes or something I am involved in does not appear to work out the way my ego-mind expected it to.
And how do we punish ourselves for our perceived failures?
We often don't try again, or we resist change in some way.
We could get locked into what I call a death cycle, one where you feel you don't want to be here anymore, so you circle around these thoughts like 'What's the point?', 'I don't matter', or 'Nobody cares anyway'
I think many of us feel guilt and don't recognise why we feel guilt. We feel guilty for not living how we think we ought to be living right now. We feel guilty for not living up to expectations we currently cannot meet. We feel guilty for wasting our lives away, or so we think.
Guilt is a heavy emotion, be it in a religious sense, when we feel guilty of sin in some way, to simply feeling guilty for not living up to our highest potential.
And really? What is our highest potential? And what on earth makes us put such incredible pressure on ourselves to live up to this? Who made up the story of what potential is and who we are meant to be?
This past week I wrote a blog post called 'Who am I when I am not helping others?' It was an eye-opening question that I received in a recent death cycle.
Prior to this question I had been having suicidal thoughts, again. I was deeply triggered by something in life, and it spiralled me into a long period of non-stop crying, rocking back and forth and generally thinking I was having a mental breakdown.
Now, I have known depression in my life; I have known sorrow and sadness, but this was an incredible depth of pain coming up. Again, I was defining who I was through the lens of programming of who my ego-mind thought I ought to be right now in my life. It was once again looking at lack. It was once again listening to the noise and pain voices saying I was worthless, pointless and that what I do in life is a waste of effort, and that I am a waste of space.
Voices of Punishment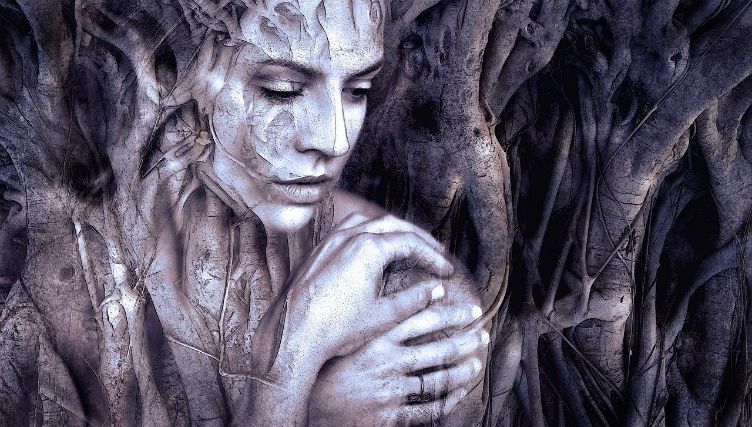 I have known these voices my whole life and anyone who tells you it is easy to release and reframe such deep voices within has never experienced them. I've spent a long time looking at the lies in these voices, bringing love and compassion to myself, but still sometimes they come up very loudly and these voices are my own voices of punishment for my own perceived failures.
Instead of looking at how much I have grown and learned, I have been looking at what I lack and how I feel blocked or stuck in certain areas. This frustrating voice of 'Oh here we go again! Same old shit different day' rings loudly and clearly.
Failure in my eyes feels like my soul is being crushed. Even though every mistake or project that has not reached resolution may be a stepping-stone to who I am or who I am becoming, it still hurts when it happens and it can leave an ongoing residue inside that feels icky and painful to me.
I think what can feel most crushing is when we no longer learn from our mistakes, but instead we see those mistakes, those perceived failures, as a reason we are failures. We don't separate the action from the actual being that we are.
My best friend Michael has said to me in the past that when he was parenting two teenagers, he would never say he didn't love them or that they were wrong or bad. He would separate the doing from the person. So instead it would be 'You are great and I love you, but I do not accept your actions' or 'I love you, but I cannot tolerate your behaviour'.
You Are Not A Failure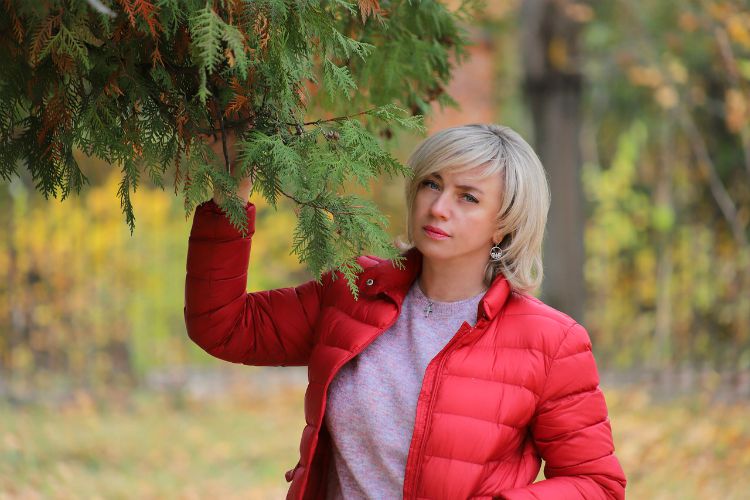 What we often do when we punish ourselves for mistakes or failures is that we become our behaviour or our actions. We believe that we did not only do wrong, but that we became wrong and this is what can be a very toxic and soul-destroying way to be with our sometimes fragile humanity.
When we label ourselves as failures, this is when the suffering sets in.
I have labelled myself a failure; I know I have from the way I feel about my life and myself.
If a business fails or we were to fall off the wagon; if a relationship ends or I lose my job…these things are mistakes or changes taking place, not a reason to label myself a failure.
And often what we label as failure may well be simply a pivotal leaping off point for some change needed or a shift in perception required. It is not an end, simply a trigger for letting go and embracing what is.
Oftentimes it is not a failure but that we have failed our expectations or other's expectations instead. We expected a relationship to work out, we expected our business to grow and flourish, we expected to remain sober or off drugs…those expectations become pressure sources instead of leaping off points.
Instead of beating ourselves up by saying 'I'm worthless or useless' or even 'I am bad' for failing, we can instead become more compassionate and gentler and say 'No, I'm hurting' or 'I'm learning, I'm growing'.
Your Life Is Not A Solid Unchanging Reality
When failure knocks at the door, instead of turning it away, we give it the opportunity to teach us. We become curious about its nature. We learn to stop blaming ourselves or others and simply have compassion for the part of us in pain or hurting and we get help, we get support, we find new ways of tackling the feelings when they surface.
In dharmawisdom.org Philip Moffit said:
Lingering disappointment comes about because there is a tendency to transform your loss into a story instead of accepting it as an event. This is not in itself such a problem, but there are usually two errors that arise with the story making.

First is the creation of a false identity, a you that is solid and never changing that is continually reinforced by the story. Just by observing yourself closely, you can see that this isn't true and that your ego is really comprised of a group of personalities, which are constantly changing.

The second error is that the story-making can create the illusion that your loss is a fresh event when it is actually something that has passed. These two errors combine to lock you into a ghostlike state in which there is no freedom. The Buddha taught that you have to actively work to see through these errors and to realize that there is no continuing, unchanging person and no experience that is still happening.
Philip goes onto say that:
"Maybe you had a disappointment in your childhood that you've carried around for decades; perhaps it was the way you were raised or something harmful that shaped your life. Maybe your disappointment is more recent: loss of a loved one, a failed relationship, or a major disease. No matter how disappointing or horrible it was, it is over now. Like a tree that grows on the side of a mountain and is bent and shaped by heavy winds, you have been formed as you now are by this and other events of your life. Let the experience go, allow it to have its death in the flow of time, for it is a natural part of time. Allow its death to be the fertilizer for what you cultivate in the life that it has left you."
I think this bears remembering.
Whatever we feel we failed at or that we are a failure for experiencing, has gone, it is past.
It is when we linger in the memory and dwell on the past mistakes as a reason not to move forward, a reason to resist change and to try to escape rebirth, this is when we suffer the most. When we believe we are our past, that nothing can change, when we believe we are immovable solid objects, we are buying into an illusion.
If we can look at our past, no matter how many failures it appears to be littered with, it could be one or two, or it could feel like all your life has been a story of failure, but that's the thing about stories, they can be changed and what you have written and lived has gone now, you get to choose a new story.
I'm not saying it's going to be easy, but I am saying that it can happen.
You are not alone in this, because I am on this journey with you.
Thanks for listening to this episode of Kelly Martin Speaks
If you have a question or topic you are struggling with and would like me to answer on an upcoming podcast episode, please get in touch. Your name will be confidential. EMAIL me at kellymartinspeaks@gmail.com or message me on Facebook via my page Kelly Martin Speaks.
And don't forget, if you feel that others are passing you by and 'The Not Good Enough' voice is screaming loudly, pop by kellymartin.co.uk to find out all about my books, including Book 1 'When Everyone Shines but You'
You can also support my channel via my podcast page on my website kellymartinspeaks.co.uk via Paypal or buy me a coffee via ko-fi.
Until next time…bye for now
Donate to Kelly's blog or podcast
Latest Podcast Episodes