Distant Healing and ethical social media services by Kelly Martin
On this page you will find a range of healing services, from distant physical and mental health healing to internet support for your own social media networks. My social media services are for the newer platforms like MeWe and Gab BUT I also still support those using Twitter. Due to censorship and the current lockdown world of restrictions and stifling of freedom of speech, my services may differ from those offering them elsewhere.
JUMP to SOCIAL MEDIA SERVICES
Distant healing for mental health and physical issues
About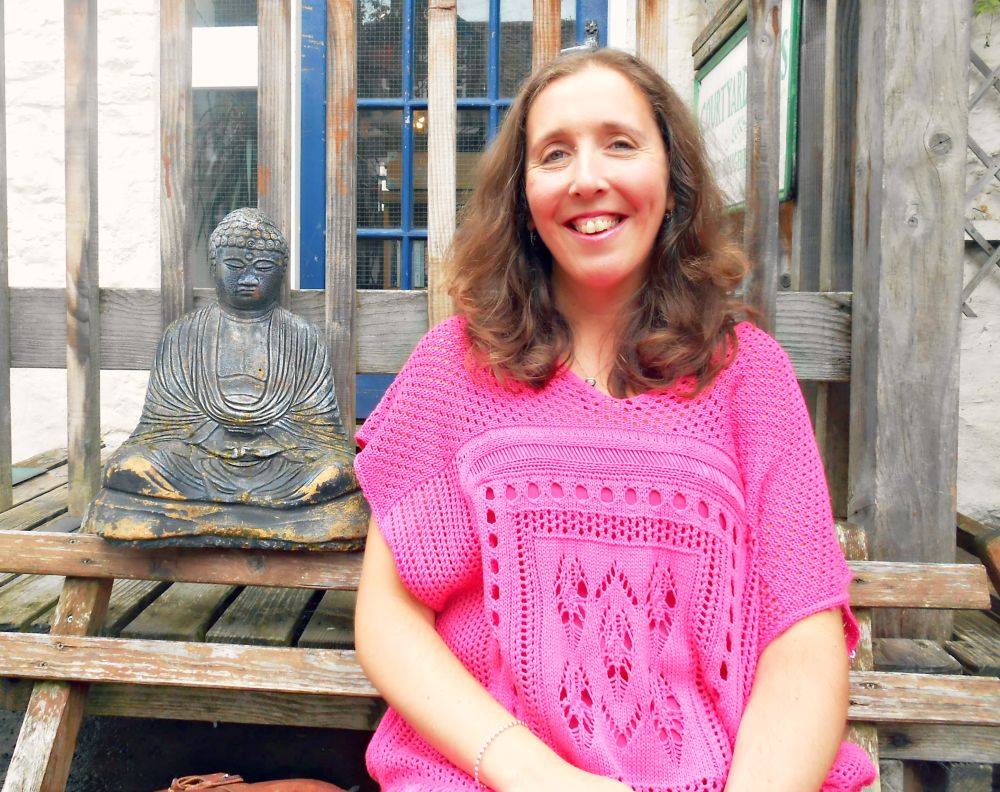 For the past 21 years I've been a channel for healing energy. It can be labelled many things, from light, to love, to Universal energy, to Reiki. In the year 2000 I was awakened into my healing journey in Australia while travelling and first came across Reiki. My whole world opened up from that moment on, what appeared to feel limited and small, suddenly became bigger and magical. And now, 21 years later, channelling healing feels as natural as pouring myself a glass of water from the tap. It is deeply sacred, yet extremely ordinary in that every single one of us has access to this beautiful and powerful healing energy.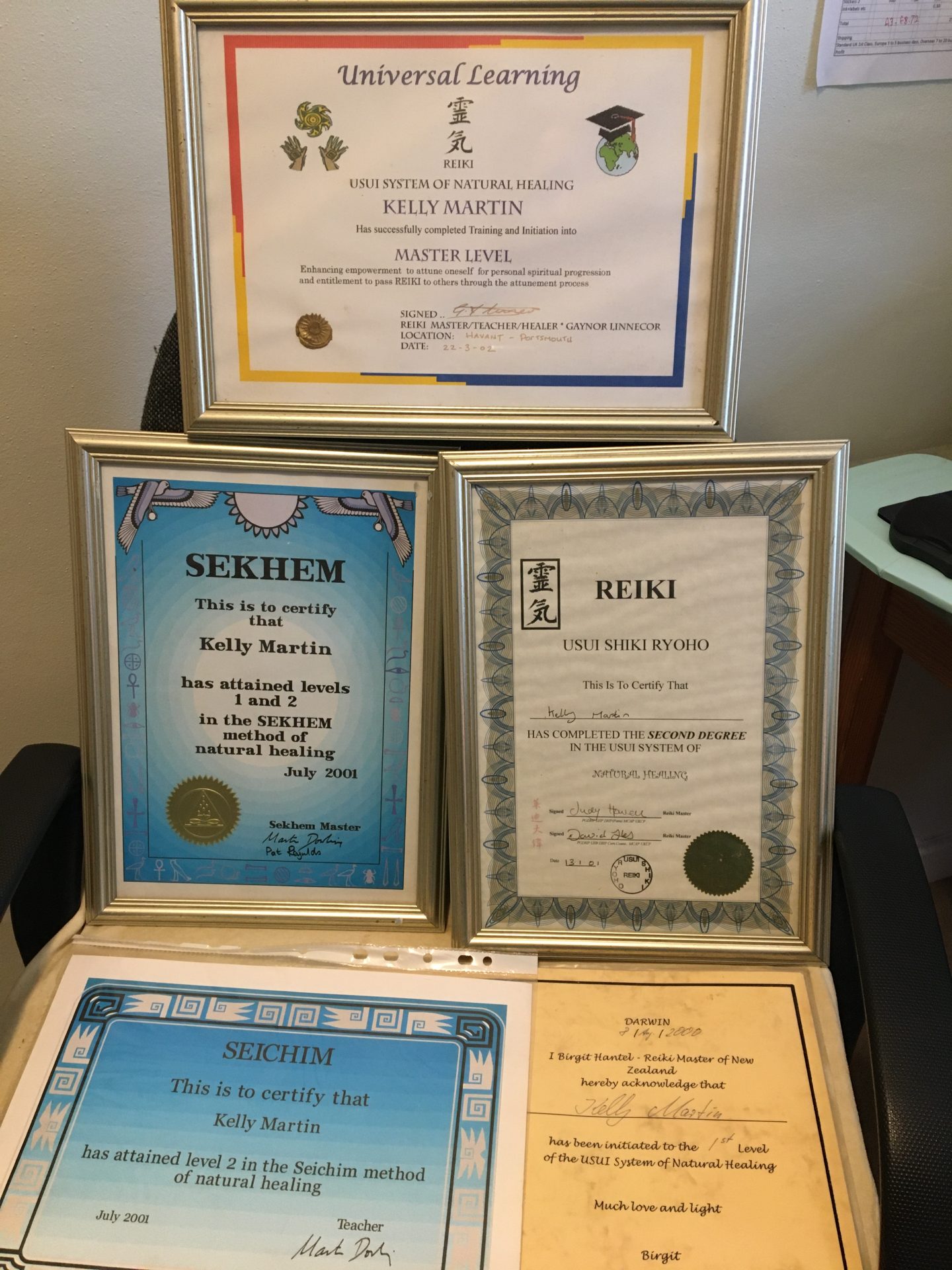 In the earlier years I was attuned (a form of sacred initiation) into Reiki up to Reiki Master level (the highest level), but being a higher level does not make me better at healing, it simply means I not only channel healing for others, but I can support others in opening to their own ability to channel healing for others too. I've been told a few times that occasionally when people receive healing from me, they naturally awaken their own healing channel. Women and men I have placed my hands on tell me that suddenly their hands have become really hot and they feel different. I can't guarantee this happens to everyone, because generally this sort of initiation takes place through the different sacred rituals and levels of Reiki, but it can happen, especially if on a soul level this is a part of your path.
I've worked for community projects locally where I offered my healing services. I also did healing on animals, so if you require healing for animals, please contact me.
Through studying shamanism, attuning later to Sekhem/Seichim, I learned my own way of being a channel. Sometimes using symbols from Reiki, sometimes channelling colour and light and sometimes using my physical body to move energy in a more movement practice. I also sometimes include something called Hoʻoponopono and if you know about this ancient practice and would like me to specifically include this, please let me know in the notes of the booking form.
Every single person is unique and what you receive is exactly what you need. You may share your symptoms with me and wish to receive healing on back pain for example, but my intuition guides the energy to bring healing to an unconscious feeling of not being supported in life, because healing is a well-rounded whole approach. Physical issues often arise because something mentally or emotionally needs some love and attention.
As someone who has experienced depression, anxiety, panic attacks, menopausal aches, pains and much more, I tend to have a deep empathy for what people are going through. However, I've learned to step out of the way and allow the light to do its work for you.
If you would like to know a little more about what Reiki is or Sekhem/Seichim, click HERE and it will take you to the part of the page where I explain this in more detail.
If you are interested in receiving healing, please contact me below or book a session. The healing session lasts 30 minutes. We can arrange a time that is suitable for you and I will email you further details once the booking has gone through. I also offer weekly healing, which can be purchased in blocks of 6 or 12.
What Happens In The Session?
Receiving healing is a beautiful experience that you can receive in the comfort of your own home. You simply lie down or sit somewhere comfortable and where you will not be disturbed. You can play relaxing music if you wish, perhaps darken the room so you feel very safe and at ease. When your session begins you may feel any of the following. As I said earlier, everyone is different.
You may experience:
Warmth in your muscles and joints
Cool energy in your muscles and joints (this sometimes happens when people have physical pain)
Calming sensations coming over you
Energising feelings if you were previously exhausted
Visually you may if you are open see light, energy, symbols, whatever is uniquely needed by you
My biggest recommendation is stay open to anything and know that you are safe and held and you will only receive what your personal experience needs at the time, nothing more, nothing less.
I take payment via donation, because I understand at the moment many are in challenging places, be it fear and anxiety financially to uncertainty about the future.
Recommended donation
If you are unsure, I recommend a minimum £10, but I do not turn away those who are in need. Every 22nd person will receive their healing session free, so each donation helps those unable to contribute to this exchange in energy.
Donations will be payable via Paypal. I will send you further information after we have communicated via email and will request a recent photo of yourself (or the person you are requesting healing for)
WEEKLY HEALING
If you are suffering from more long term or challenging issues, I also offer weekly healing over a 6 or 12 week period. This could be for chronic pain or mental health issues, long Covid symptoms or more recent problems or side effects that may or may not be attributed to the Covid 19 vaccine.
Weekly healing for 6 weeks – minimum donation recommended £60
Weekly healing for 12 weeks – minimum donation recommended £120
---
Alternative Social Media Management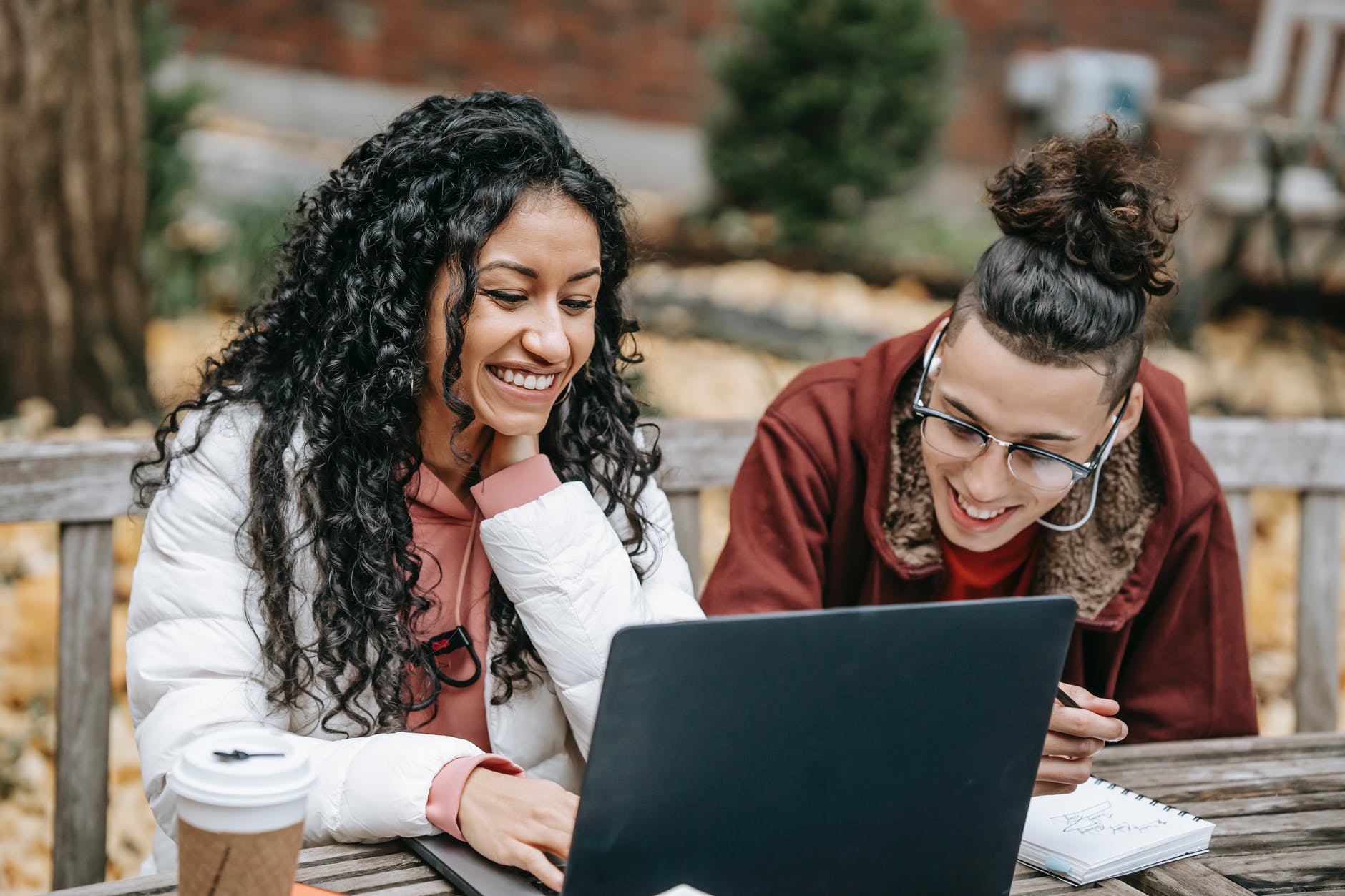 In 2021 I decided to leave Facebook. I had been there many years and as you can see, my page was amazingly popular and had great engagement. You might be asking why I am leaving?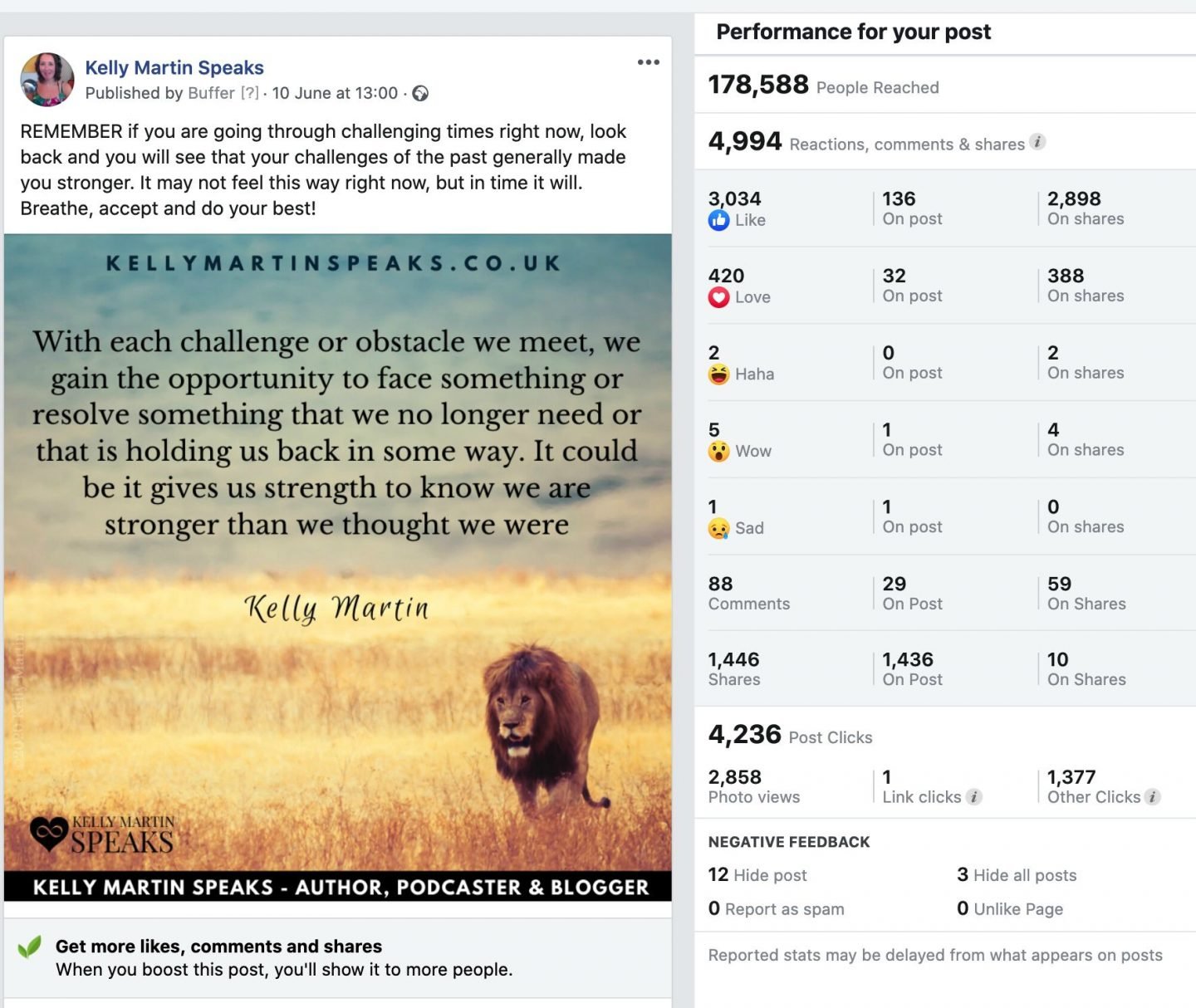 The main reason was because of censorship on Facebook. It had become increasingly difficult to share honestly and openly and as a business many people were losing faith and trust in Facebook. Nobody wants to spend a lot of money on advertising and sponsored posts to only have Facebook change their rules and remove your posts or your page. I saw so many people this happened to and with the privacy concerns and data mining of Facebook I have chosen to move my page over to MeWe. For a small monthly payment, I get greater security and privacy from the data mining companies. So if you are looking to move away from that platform I can help you set it up, help you start your page and manage your page if you need this also. I also can do this on Gab (although Gab does not allow pages just profiles). I currently still have a Twitter account with nearly 12,000 followers now. I say 'currently' because Twitter has become heavily censored too, but, if you still are on Twitter and need management and tweets regularly, please contact me for further information below. I can offer you a small budget package or a more intensive plan depending on your needs. We can connect via email or video.
EXAMPLE of package
FREEDOM PLAN –  £150 per month
The FREEDOM plan does exactly what it says, it gives you freedom. The freedom to use your time wisely, to stay offline when you want to and to allow your social media needs to be taken care of by a veteran social media creator and inspirer. Not only will you be inspiring your following, but you will reach more people as a result. No more boring posts or needing to think up what you can do to drive business or interest on your pages. This is a basic, easy plan for those simply wishing to let go of the reins and be contacted when customers require assistance related to your company. This plan also offers a Skype video call if and when required, but also communication via email if that is preferred. It includes:
3 x bespoke, creative marketing content posts per week to MeWe, Gab or Minds
Engagement with followers via reply/direct message
ANY important messages related to your business forwarded to you on same working day.
Monthly
Monitoring and evaluation of post-analytics & ratings to maintain popularity and engagement
Creation of a network and database of followers/fans/connections in your target market
Communicating with Potential Clients/Page/Profile Followers
Twitter
1 x bespoke tweet per day to Twitter, including relevant hashtags
1 x retweet of other tweets relevant to your business interests (not competition) that reflect your business ethos and vision daily
Engagement with followers via reply/direct message
ANY important messages related to your business forwarded to you on same working day.
---
20 Social Media Posters
In addition to social media management, I also love creating inspirational posters for social media. So, if you are still using Facebook, Instagram and other networks, but prefer to manage your own pages. I can create 20 posters for you that will be both engaging and uplifting. These often drive excellent engagement on social media and get your pages seen. Contact me below if you are interested, I charge £100 for 20 posters
Uplift and inspire your social media following with a selection of branded motivational and inspirational posters designed for you that will increase your social media engagement. People want encouraging and the most shared posts on social media tend to be those that motivate, encourage, and inspire. This is where I come in. With experience in seeing many posters I have created reach thousands of people, I understand how tempting it can be to simply do simple run of the mill posts on social media, especially when you are short on time to create works of art, but this is often a waste of time. Allow me to free up your time so all you need to do is download the posters, upload to your accounts, and add your own marketing information with them. I create the inspiration so you can focus on other things.
CONTACT ME  BELOW for SOCIAL MEDIA Management or Posters for Free Speech Networks