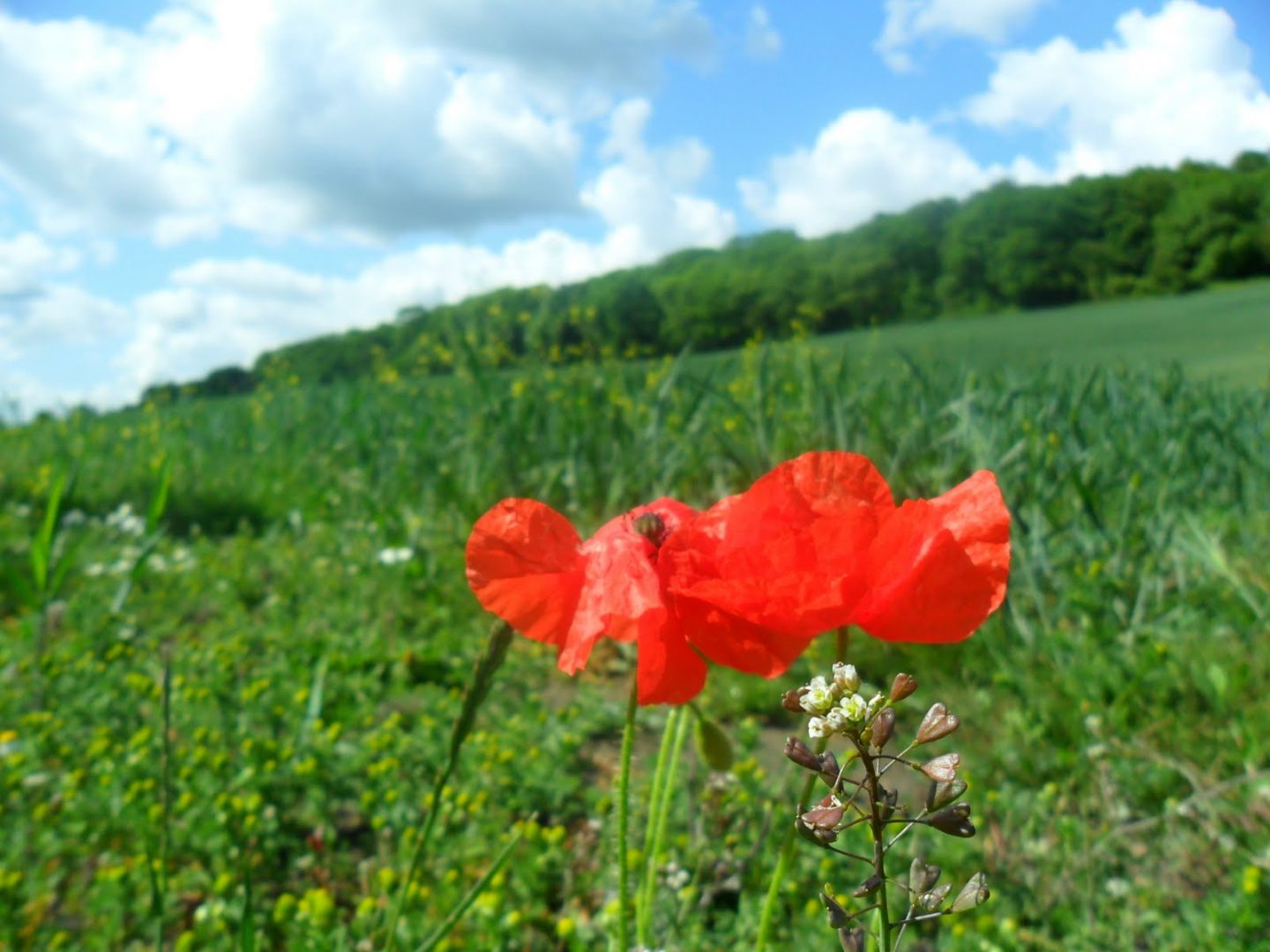 I live in a beautiful part of the UK in an area called Gloucestershire. My home is in the city of Gloucester and I love walking the urban lanes and city streets to get to my little slice of heaven. On an ordinary day it takes me around 1 hour and 1/2 to get to this tranquil haven I call 'Gloucester's hidden secret'. Many people who live outside Gloucester often frown upon Gloucester, some are a bit snobby and think Gloucester is just the city centre, buts it's not, there is so much more to Gloucester.
I know many people who may live in a city may find the thought of walking so far to get into nature too much, but for me it has been a saving grace. Walking has brought me back home to my body, it has energised and brought vitality to a sluggish spirit and has allowed my intuition to strengthen through long periods of sacred solitude.
So today I am going to take you on a photographic journey of one of my favourite walks I do on an ordinary day, which by the way, is anything but ordinary to me.
Bear with me as I take you on this journey. In the beginning, some of images may seem rather uninspiring, yet beauty can be found in the strangest places and as I walk on you will see the countryside I so adore in the UK.
After a little walk through the urban areas I reach my first taste of nature through the kissing gate onto a small track.
Through the arches to the cow field…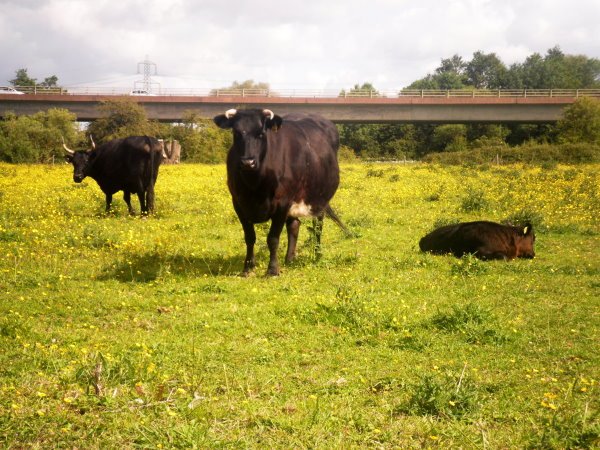 These lovely heifers and cows always greet me by a good glare each day lol!
This is a lovely place to see bumble bees gathering nectar and to admire the smiley daisies.
A Sea Of Daisies – scrumdiddlyumptious!
Some days I turn right to Maisemore, some days I go left to Lower Parting, today I am going straight on, over the hill and bridge.
The view from the bridge of the Chocolate River (I wish haha!) this is the River Severn in Gloucester it is this chocolatey red colour because it carries a lot of silts down from the high ground.
The day began a bit cloudy but I love the beautiful shadows formed by the clouds today. The view from the bridge overlooks the city of Gloucester in the distance (I live 15 minutes walk from the cathedral).
A closer shot of Gloucester Cathedral (where Harry Potter was filmed).
From here I cross the road under another bridge over the motorway.
The sky is AMAZING today!
A little love on my path today. Lovely heart petal.
Even along the motorway nature abounds.
A commercial pub chain in the UK but they do the best Sunday carvery lunch. I am drooling just thinking about it!
Over Farm Market in Gloucester (See
Here
). A lovely farm shop that I have to say sells the best vanilla fudge (and rum and raison and countless others!) I have ever tasted. They also do a vanilla fudge with maltester chocolates in, yum yum! AND they sell the best cupcakes – see below.
Just a little peek inside at the deli counter, lovely cheeses, fudge, pastries…. yum yum!
One I bought earlier! haha! this cupcake was my idea of heaven (from Over Farm Market – see above). I bought it as a treat for implementing structure into my life. I was so proud of myself for doing so that this cake just had to be devoured. Of course my inner child had to have the most colourful one! LOL!
Part way through my walk past Over Farm on my way to my lovely slice of heaven….
Today I am walking around the right side of this farmers corn field to get to my lunch view at the far top right hand corner.
Something quite hypnotic about corn in a field….
Walking up the side to my seat…. I love this land…..
*Pleasant sigh*
Sat down, about to eat my digestive biscuit sandwich! Whats that you may ask? My friends concoction which I rather love. It is two digestive biscuits with a filling of thick creamy butter! oh my! (The digestive biscuit is sometimes called the sweetmeal biscuit and originated in the United Kingdom. They are frequently eaten with tea or coffee. I used to dunk mine in my tea but now I prefer to dunk it in my coffee. Do you guys and gals from other parts of the world dunk biscuits in your coffee or tea?)
Mid-Chomp, nom nom!
A view (my camera has been playing strange colour tricks today!).
Me enjoying late springtime sunshine.
Entering Lassington Woods – I love love love this place. I never saw a soul in here today. There was just me, the birds and the trees. I find it so divinely sacred. Surrounded by ancient woodland and green leaves. Birdsong surrounding me. Heaven!
Green Lassington Woods
This may seem unimportant to many people but this stone really grabbed my attention today. Lovely energy!
And there you go… a little trip in Kelly's World. I hope you enjoyed the journey.
.